General Information
The Turkish Teaching Center within the Institute of Turkish World Studies at Ege University has offered both spoken and written, daily and scientific Turkish Language Courses for foreigners and in introduction to Turkish culture since 1992.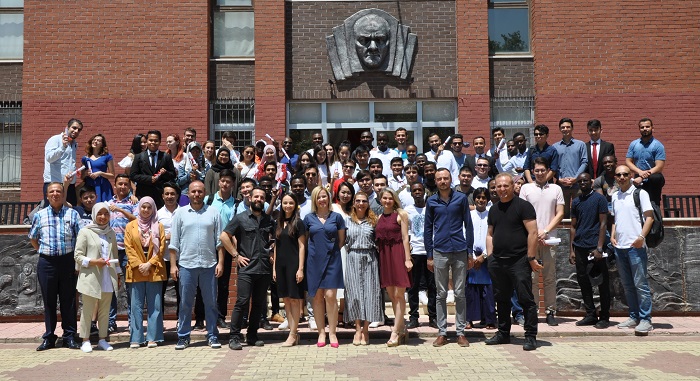 The students of the Turkish Teaching Center are international students who has been provided scholarship by Turkish Government and non-scholarship undergraduate and graduate students, as well as course attendees with various reasons.
The classes are formed by the "Proficiency Placement Exam" which has to be taken before the term begun by every registered student. The courses are offered in the levels of "A1, A2, B1, B2, C1" determined by European Language Portfolio. Upon the completion of the Turkish Courses in all the levels, the successfully qualified international students are given "C1 Turkish Certificate". The "C1 Turkish Certificate" is accepted to register for any departments at Ege University and the other universities in Turkey.
The Center also offers "Exemption Exam", the successful students are provided the "Turkish Certificate of Competence".
The Turkish Teaching Center has competent lecturers in teaching Turkish language for foreigners. They use audiovisual materials and new technologies in the courses. The center offers the courses in which "contemporary living Turkish" is taught by active teaching methods. The courses about Turkish tradition, history and culture are also important part of our language teaching. Besides the classroom activities; the students are introduced to Turkish folk music, folk dances, the daily tours to historical and archeological places, movie screenings, and tournaments.
The Turkish Teaching Center is located in campus of Ege University. The international students can easily access to social facilities, and benefit from the social life in campus, and also reach to their future faculties and departments, professors and friends. The Center values to keep communication with former international students. The students may reach and inform the Center by providing information about themselves via center's website (www.tdae.ege.edu.tr) and other means of social media.